Welcome to the TBS Sisterhood webpage. Sisterhood is busy with events for all ages, whether it's Maj or Crochet or Dinners, there is sure to be something for everyone. No matter where you are from you'll be sure to find that we are women from all walks of life and in all stages of life who come together to make friends and have fun while making a difference in our homes, our congregation, and our community.♥
All Sisterhood members are welcome to join us at our general meetings. Not a member? Join now!
♥♥♥♥♥♥  Sisterhood Membership flyer.final♥♥♥♥♥♥
Shaynahs at Sisterhood Shabbat 2019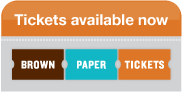 WHO WILL WRITE OUR HISTORY
WHO WILL WRITE OUR HISTORY
Documentary/Docudrama
USA/Poland/96 minutes
English and Yiddish and Polish with English subtitles
A new film by Roberta Grossman and Nancy Spielberg
Featuring the voices of: Three-time Academy Award® Nominee Joan Allen and Academy Award Winner® Adrien Brody
Q&A in person with ROBERTA GROSSMAN
In November 1940, days after the Nazis sealed 450,000 Jews in the Warsaw Ghetto, a secret band of journalists, scholars and community leaders decided to fight back. Led by historian Emanuel Ringelblum and known by the code name Oyneg Shabes, this clandestine group vowed to defeat Nazi lies and propaganda not with guns or fists but with pen and paper. Now, for the first time, their story is told.
Based on the book by Samuel Kassow, this film was written, produced and directed by Roberta Grossman (Hava Nagila, Above and Beyond) and executive produced by Nancy Spielberg (Above and Beyond). Who Will Write Our History mixes the writings of the Oyneg Shabes archive with new interviews, rarely seen footage and stunning dramatizations to transport us inside the Ghetto and the lives of these courageous resistance fighters.
About the archive: In 1999, three document collections from Poland were included in UNESCOs Memory of the World Register: the masterpieces of Chopin, the scientific works of Copernicus and the Oyneg Shabes Archive. The Oyneg Shabes Archive is the richest cache of eyewitness accounts to survive the Holocaust.
Resistance comes in many forms. A clandestine group of journalists, scholars, and community leaders in the Warsaw Ghetto defied the Nazis with the ultimate weapon the truth and risked everything so that their archive would survive the war, even if they did not. Now, for the first time, their story is told in the documentary featuring the voices of three-time Academy Award® nominee Joan Allen and Academy Award® winner Adrien Brody.
Sponsored by Temple Beth Sholom Sisterhood Maxine Cultural Series
All Sisterhood members are welcome to join us at our general meetings. Not a member? Join now!
Sisters by Heart Dinner – Wednesday, April 3, 2019 – check back for more information
2018-2019 Sisterhood Officers
President – Brenda Beck
Executive Vice President – Nancy Fidel
Treasurer – Susan Jasper
Recording Secretary – Randie Noell
VP Membership – Denise Silberman
Membership Secretary – Judy Floray
VP Programs/Education – Elizabeth Cohen
VP Religion – Amy Greyson
VP Communications – Elyse Ellinger
VP Financial Development – Bonnie Wenneberg
VP Fundraising – Stacy Nagel
Parliamentarian – Fran ShermanImmediate Past President – Lori Glasky
Director – Publicity – Susan Scheffler
Director – Social Action – Barbara Swartz
Corresponding Secretary: Sheila Silver
To see more photos and what we are doing please visit our Facebook page,

Temple Beth Sholom Sisterhood of OC

OR come and join us for our

membership

brunch, it's a great way to meet us!!

Become a member today!! Join Temple Beth Sholom Sisterhood

and be a part of our warm and dynamic group.

Learn what Sisterhood does

! For additional information regarding Sisterhood, contact Lori Glasky via email

tbsshpres@gmail.com

or email us at

sisterhood@tbsoc.com

. 

SISTERHOOD MISSION STATEMENT:We, the women of Temple Beth Sholom Sisterhood, are dedicated to providing women with a voice and presence within our congregation. We strive to enrich Jewish living, establish lasting friendships, accomplish tikkun olam, and support the ideals of Reform Judaism. Through social interaction, leadership training, education and actions, we enhance our communal life and spiritual growth.

Sisterhood Gift Shop – WE ARE HERE TO SERVE YOU!We are OPEN for business. Through her longstanding relationship with many popular Judaica vendors, including Michael Aram and Gary Rosenthal, our gift shop manager, Sarah Schweitz can order a wide variety of items just for you! Purchase a beautiful tallit from Israel for the Bar/Bat Mitzvah. How about an egalitarian ketubah (marriage certificate) for the bride and groom? If you have something in mind, or need a gift for an upcoming event, contact Sarah at (714) 282-2258 or (714) 538-6006                                                              to place your order.

Need to send a thank you, get well or "just thinking about you" card?

Honor and remember a loved one, friend, or family member with a personalized tribute. Each tribute card represents a donation to the YES Fund, Sisterhood's philanthropic fund. Each tribute will be personalized with your own special message or a message can be selected for you. Minimum tribute donation is $5 per card. We have a great selection of gorgeous cards. Click here to view samples of the tribute cards.

For more information or to have a card sent, contact Lisa Litman at 714 974-7779 or bigfoottl@aol.com.

Purchase Gift Cards from Sisterhood today! It's easy – you can log on to ShopwithScrip.com to see the hundreds of items available. During the holidays, we even have gift cards in lower denominations such as:
AMC Theatres® or Regal Entertainment Group $10
Amazon.com Gift Cards $10
Barnes & Noble $5
CVS/pharmacy $10
Groupon $10
Target or Walmart $10
Starbucks $5
These make fabulous gifts for teachers, friends, and family! Just call Vivienne Shear at 714-532-5049 and order today! Checks payable to TBS Sisterhood for gift cards can be mailed to Vivienne at 2821 E Burly, Orange, 92869. (Please no credit cards.)
Community Partnership with TBS Sisterhood: Grocery chains and stores will donate a percentage of your purchases to Temple Beth Sholom Sisterhood every time you shop. How much will this cost you? ABSOLUTELY NOTHING! Ralph club card members… Do you know that Ralph's club card is now a REWARDS card? On September 1st of each year, you need to re-register your Ralphs card so that we get the credit. You can register it online at www.ralphs.com or take your completed Ralphs letter 2015-2016 to your cashier the next time you shop at Ralphs. ( See escrip flyer 2015-2016R for more information). It only takes a few minutes!
Credit card sign-ups can be done personally and privately by you at www.escrip.com. Our Group Account name is Temple Beth Sholom Sisterhood and our account number is 136559178. Complete the sign-up process by entering your name, address and phone number. Then enter your credit/debit cards for any of the additional restaurants and groceries where you shop. It's completely safe and private.
Need a form?  Calendaring Form 2017revised Check Summary Reimbursement Voucher Event Report and Evaluation
MORE FROM SISTERHOOD: Great Programming: Mah Jongg, Chanukah Celebration, Guest Speakers, Book Reviews, Cultural Events, Crocheting for Knots of Love and many more.
We are affiliated with the Women of Reform Judaism, a federation of Sisterhoods that gives Reform Jewish women a collective voice on local, national and international issues. WRJ is founder and supporter of the Jewish Braille Institute of America and the National Federation of Temple Youth (NFTY). Founded in 1913, WRJ represents 65,000 members in 13 countries and 500 sisterhoods.